Resurrection Bay - Handprinted card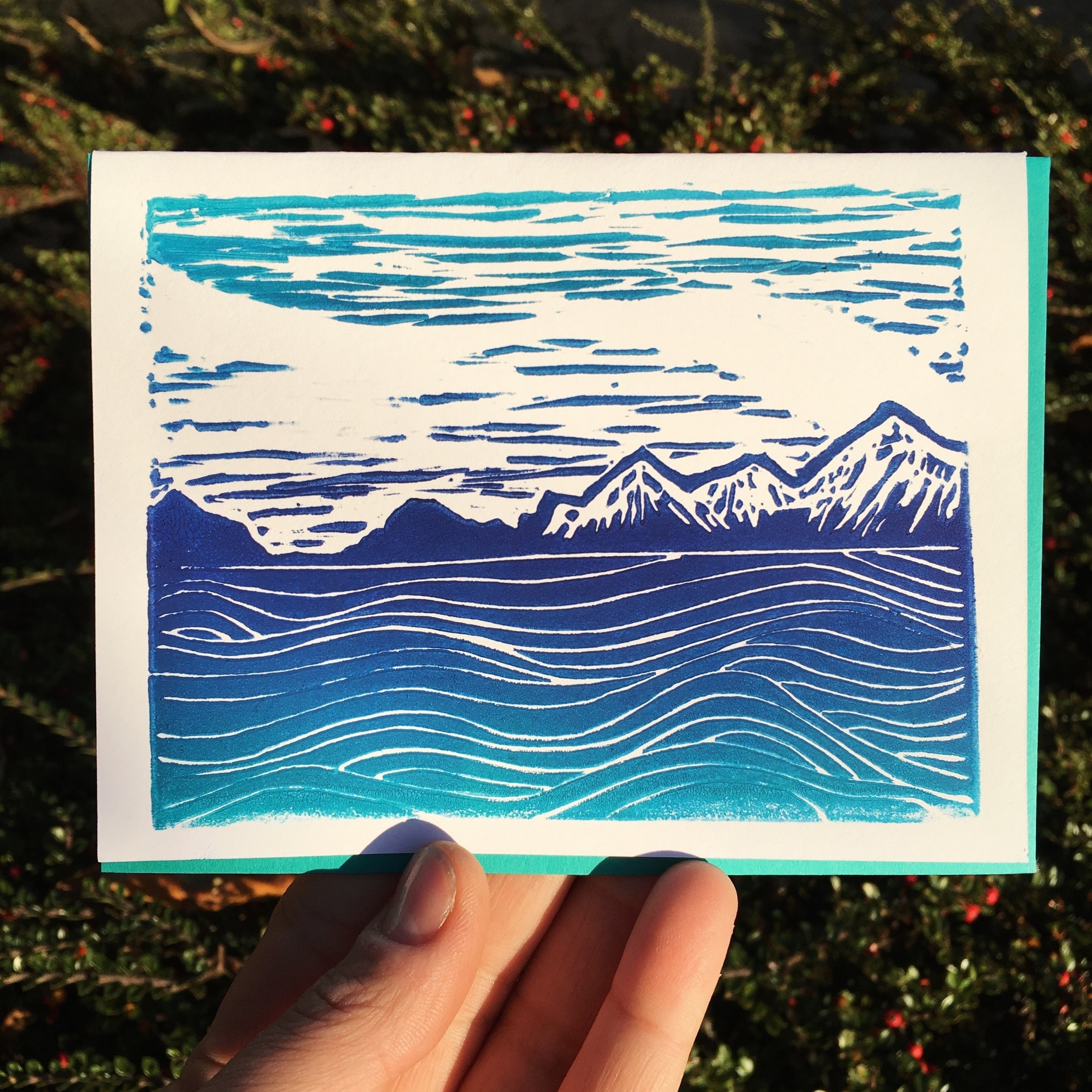 Resurrection Bay - Handprinted card
This handprinted card is inspired by one of my favorite views overlooking Resurrection bay from the Seward waterfront.
The card measures 3.5" by 5.5" with a turquoise envelope. It is blank inside, and has a small print of my initials on the back.
To make these cards, I first sketch out my design, then transfer it's reversed image onto my block. After carving, I roll it with ink and print each card individually. Due to the nature of relief printing, each card is unique. The gradients may include various shades of turquoise, blue, and purple.